We are so grateful for the generous gifts which make the ministries of Troy Church possible. Giving is an essential component of the Christian walk, and it is our privilege and responsibility to be entrusted with the stewardship of distributing these gifts to the various needs of the Troy Church family and to the surrounding community.
Ways to Give
Giving is a part of every worship service at Troy Church. You are welcome to place your offering in the collection plate at the appropriate time. However, we also have these ways to give electronically:
Online By Checking or Credit Card
We use Faithlife to securely process online donations. Use this link to set up an online gift:
Text to Give
Simply text the word Give with the amount (e.g. Give 100) to +12482702279.
Ukraine Help
We are facilitating donations to the Slavic World for Christ to help the Ternopil Church of Christ to house and feed refugees from embattled areas. Slavic World for Christ is the organization that supported the work of Patrick and Nadya Oja in Ternopil. When donating using the Give link above, make sure to select "Ukraine help" from the dropdown.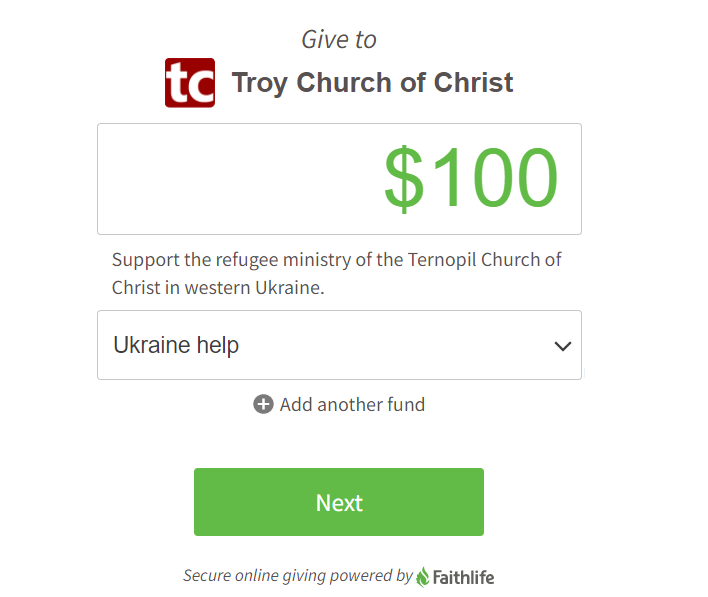 ---