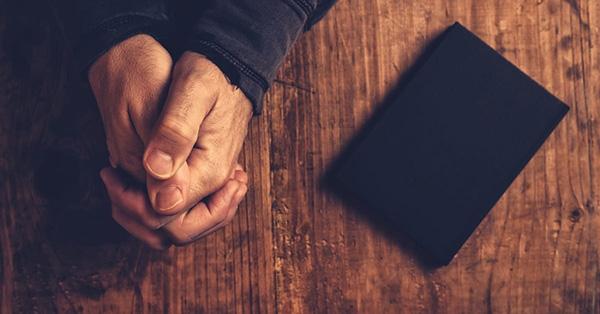 In today's hyperactive society it is increasingly difficult to slow down. I find it so interesting that people are willing to pay a lot of money to coaches only to be told the basics that we've started to ignore because of the pace of life today. "Rest is important!," "Taking a day off is critical to success!" A new trend? Not at all, we've known it since Genesis. It is even more amazing that we are puzzled by today's massive numbers of children and adults with attention deficit disorders, or struggling with insomnia. Because of the pace of life and work and the rapid media bombardment we experience at every minute of the day, slow reflection and meditation have become a lost art.
What does this have to do with prayer?
You see, all Christians know that prayer is an absolutely essential element in their relationship with God, yet, I suspect, that only a small margin truly have a prayer practice that reflects an intimate relationship with God, be it the Father, Jesus or the Holy Spirit. In my experience the most difficult events to fill the seats at are prayer services. They are perceived as anything but fun! as if fun is the essential ingredient in a spiritual relationship. This too is reflective of our society today, where friends who are not fun become very quickly acquaintances. That, however, is an entirely different subject for a future blog perhaps.
The Book of Psalms is a great manual on the subject. I am referring more to the format of the book rather than to content as sometimes the period difference between those who wrote the Psalms and us is long enough to make some of the expressions found in the Psalms be of little resonance with our perspectives. However, the format is beautiful! The order of the Psalms in the book was carefully selected and it is interesting to notice that Psalm 1 is not even a prayer but a meditation. I believe that a prayer time is not something you schedule but is something that comes out of necessity as you listen to the voice of God through meditation of the Scripture. Just as it is not recommended for you to start a sprint without stretching and warming up first, simply closing your eyes and going to God in prayer so you can mark off this item on your "To Do:" list is counter-indicated.
Reading the Scripture and meditating on it is therefore the gateway to effective prayer. Why? Because listening to God BEFORE talking to Him is not only a good idea but it is the pre-requisite to making sure your prayer is not just a recitation of your demands or wishes but an introspection by which you find yourself encouraged in God's grace, strengthened in your faith and surrounded by His peace.
---